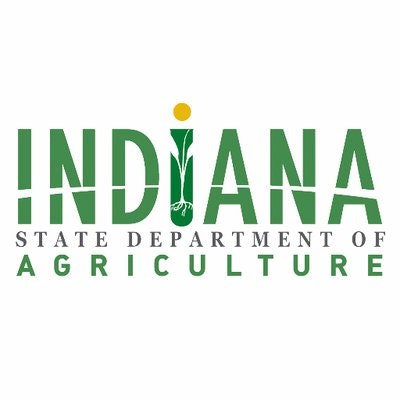 The Indiana State Department of Agriculture announces the promotion of Ross Newton to deputy director and the hiring of Amanda Williams as field auditor, both within the Indiana Grain Buyers and Warehouse Licensing Agency.
"Every day, our grain buyers agency is working to ensure the financial integrity of the state's grain industry," says Bruce Kettler, ISDA director. "This is an important responsibility that requires the right people, like Ross and Amanda, who are committed and understand how this sector of agriculture operates."
Newton grew up on a beef cattle farm, and was the Indiana FFA Reporter from 2011–2012, as well as a 10 year 4-H member. In 2016, he graduated from Western Illinois University with a bachelor's degree in Agriculture and was hired shortly after by the department as a field auditor.
As the division's deputy director, Newton will support the director by overseeing the licensing and licensing renewals of Indiana grain facilities, as well as portions of the auditing process. He will also help manage the moisture meter program, which ensures the accuracy of each grain facility's moisture testing equipment.
"I have enjoyed working with Indiana farmers and grain facilities these past couple of years," Newton said. "I look forward to continuing to serve as a resource for them, while making sure that the auditing process and other programs are running efficiently."
Williams graduated from Purdue University in 2015 with a bachelor's degree in Agribusiness Management. Before joining the department, she served as a superintendent for the Gavilon grain facility in Rushville, IN, where she supervised employees and was head of elevator operations.
As a field auditor, Williams will be responsible for auditing the licensed grain facilities in central Indiana, along with testing their moisture meters and ensuring compliance with state regulations pertaining to the marketing and storage of producer grain.
"Being familiar with the grain industry and Indiana markets has prepared me well to serve in this position," Williams said. "My prior experience will help me work effectively with farmers and our licensees around Indianapolis."