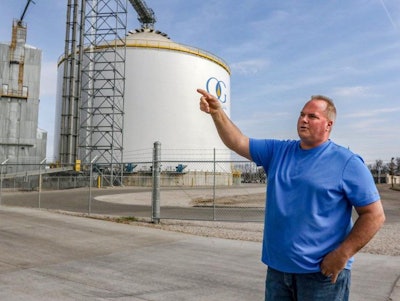 Owensboro Grain, Owensboro, KY, officially celebrated the end of its major expansion project on Thursday by hosting area farmers, city officials and business leaders at its newest downtown granary operation, reports the Messenger-Inquirer.
With the expansion, the company added eight tempering-day tanks, three wet tanks, a 1-million-bushel storage tank, a grain dryer and a grain elevator. The control room is also state-of-the-art with automation and 3-D imaging of the tanks that appear on computer screens.
Grain manager Joey Booker said grain from 45 trucks can be processed in an hour.