Kevin Miles, 65, president of Rolfes@Boone, died at his home in Boone, IA, on Feb. 26.
Miles began in his career in the grain industry in 1977 as a sales representative for G.A. Rolfes Company. In 1988, he was hired by PMI as a territory manager.
In addition to being president of the company since its founding in 1994, Miles was active in the Grain Elevator and Processing Society (GEAPS).
Funeral arrangements are pending.
Photo below shows Miles, front row, fourth from right, and his crew from Rolfes@Boone.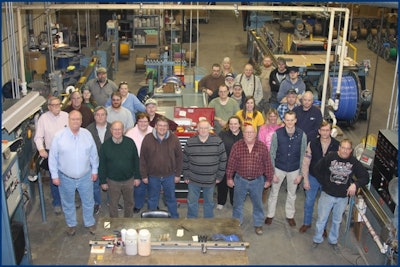 Photo: Rolfes@Boone