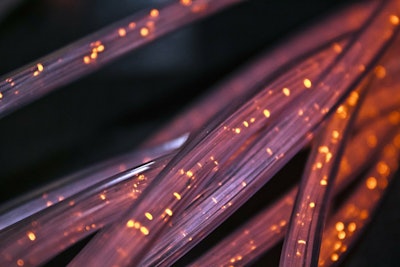 The American Connection Corps was named to Fast Company's annual list of World Changing Ideas, recognition that honors businesses, policies, projects and concepts that play an important role in building a better world through bold ideas.
The American Connection Corps was selected as a finalist in the Corporate Social Responsibility, Pandemic Response, and Politics & Policy category and received an honorable mention in the Enduring Impact: 15+ years in business category.
A group of diverse and dedicated partners came together to create the American Connection Corps in early 2021, an innovative fellowship program focused on bridging the digital divide: led by Land O'Lakes, Inc. in conjunction with Lead For America and 19 other diverse partners: Heartland Forward, CoBank, Tractor Supply Co, Microsoft, Mayo Clinic, American Farm Bureau, Scoular, CHS, Zoetis, Tillamook, University of Minnesota, Ariel Investments, Midwest Dairy, Purdue University, Berea College, CentraCare, Common Sense and Illinois Extension.
This group from all corners of the country representing a variety of interests came together to challenge the status quo and to take action – together. The goal is to create a scalable, successful model for economic development – demonstrating one more way to make an impact in communities critical to our success as a nation.
The ACC empowers dozens of Fellows in local public-serving institutions in their hometowns, to serve as community leaders focused specifically on connectivity. And these Fellows, well, they're already making a difference. In the first few months of their work, Fellows have:
Successfully connected over 500 households with high-speed internet
Led 2,000 households in speed mapping initiatives to increase broadband access
Conducted 7 workshops and trained 30 digital navigators in Q1 to boost digital literacy in their communities
Over 600 total desktops, laptops, and tablets distributed to communities to boost digital access
Established 40 new partnerships with community stakeholders around broadband development and digital literacy
Through their work over a two-year period, the group hopes to not only make a meaningful impact in these communities, but to also demonstrate to state and federal policymakers the impact that substantial investment in America's communities has through connectivity.
It's a multiplier effect that ripples across education, health care, entrepreneurship – and well beyond, says Land O' Lakes.
"Connected communities are more competitive, and this program brings much-needed assistance to address connectivity issues in communities that are not connected today," says Tina May, Land O'Lakes, Inc. chief of staff to the CEO and vice president for rural services.
"The determination, hard work and grit of these fellows is making a real difference for people in communities across the country. It's not just about getting connectivity, but what that connectivity enables such as better healthcare, education and economic opportunities for people and communities."
The American Connection Corps is a pillar of the American Connection Project, convened by Land O'Lakes.