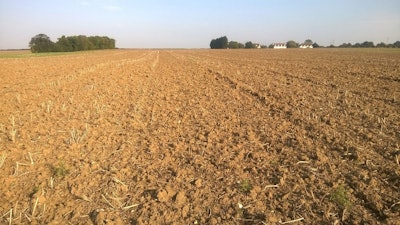 September is Suicide Prevention Month, and Rural Minds and the National Grange hosted a webinar on rural suicide awareness and prevention. The webinar featured panelists sharing their experiences of being personally impacted by suicide, information to help prevent suicide, and free resources for rural mental health and suicide awareness and prevention.
Rural Minds is a nonprofit organization to serve as the informed voice for mental health in rural America and provides mental health information and resources.
Farmers more likely to commit suicide
Farmers are six times more likely to commit suicide when compared to professionals other than miners and construction workers, according to Rural Minds founder Jeff Winton.
But the stigma surrounding mental illness and suicide ideation, and substance use disorder is still especially strong in small rural towns where it is seen as a sign of weakness.
"The suicide rate amongst farmers has risen 40%, over the last two decades," explains Winton. "Those of you involved in agriculture, especially those of you who farm, know that it is a tough life. You are dependent on a lot of things that are out of your control, the weather, the commodity prices, other things that happen that are unforeseen."
Outside forces make getting help challenging
The panelists cited that outside factors such as commodity prices and consumer opinion of farm practices can cause extra stress on a community that sees itself as very self-reliant. That self-reliance makes it harder for them to seek help when life's stressors start to overwhelm their mental well-being. There is also an accessibility barrier to mental health care in rural communities.
"We know that rural areas are underserved, especially for specialty health care and psychiatry," said Monica Kramer McConkey, professional counselor.
"We know that rural residents have to travel long distances to receive services, and they are less likely to have insurance coverage for mental health and substance use treatment."
Suicide among the youth is on the rise
One of the webinars' most troubling statistics was the rising suicide rates among young people. Around 6,000 young people commit suicide every day, a number that has continued to climb over the past five years.
"One thing that I would like us to all keep in mind is the next generation," said Nathan Lawson, farmer and rural mental health advocate. "Because I think that if we do that, we will help guard ourselves against the challenges that suicidal ideation and mental health challenges can present. Because we have the next generation to prepare for our roles. And with that, we have to keep in mind their own challenges."
Mental health resources
The webinar provided resources for those experiencing mental health issues or who are having suicidal thoughts. Including the national suicide and crisis lifeline that can be reached by dialing 988, or through their website 988lifeline.org and the QPR Institute. If you or someone you know is struggling with mental health issues or suicidal thoughts, please seek assistance.