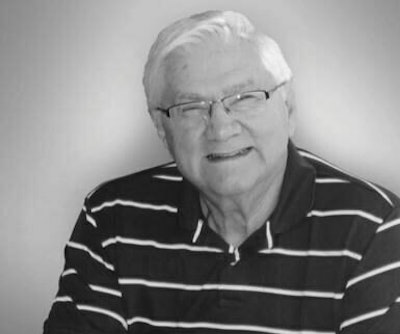 Donald Herman Abel, 96, passed away April 5, 2023, at Brewster Village in Appleton, Wisconsin, surrounded by family.
Abel was born in Lisbon, Wisconsin, in Waukesha County, on November 2, 1926, to Erwin and Alma Abel. The Abels operated an 80-acre farm before moving several times and ultimately residing in Waukesha. Abel was drafted into the U.S. Army during World War II and assigned to Camp Kilmer in New Jersey. Abel attended Emmaus Bible School in Toronto, Canada, on the G.I. Bill and became an active member of Appleton Bible Chapel and later Calvary Bible Church in Neenah and Alliance Church in Appleton.
In 1963, he launched Abel Manufacturing, the company he'd head until the age of 84.
Abel was instrumental in the creation and continued witness of WRVM, a Christian radio station, and active in the Rawhide Boys Ministries and various Bible camps of Wisconsin and the Upper Peninsula.
Abel is survived by his wife of 68 years, Betty Lou, and their six children -- Don B. (Yon) Abel, Alan (Sandra) Abel, Cheryl (Robert) Chesebrough, Bradley (Sharon) Abel, Marilou (Mark) Schnaderbeck, and Eric (Julie) Abel -- 10 grandchildren as well as great grandchildren.
The Abel family would like to thank the generous and tireless caregivers of Brewster Village and Silverstone Memory Care. The funeral will be held on Wednesday, April 19, 2023, at Appleton Alliance Church (2693 W Grand Chute Blvd, Appleton, WI 54913). Visitation hours will be from 9 a.m. to 12 p.m. in the Worship Center, with the service held from 12 p.m. to 1 p.m. A reception will follow in the church's South Hub from 1 p.m. to 3 p.m. In lieu of flowers, please consider donating to WRVM Radio.