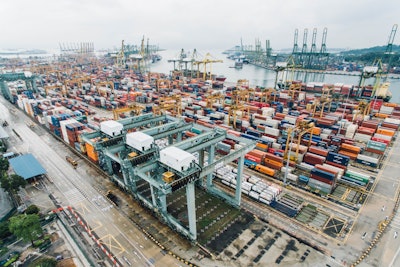 Brazil, the biggest soybean exporter, is strengthening its lead against the U.S. after trading giants spent billions of dollars on building new terminals and developing routes to ports in the north through the Amazon region, reports Bloomberg.
"Brazil's northern ports are allowing the country to export big volumes of grain without the historical loading delays or vessel queues," Sergio Mendes, general director at the grain-export group Anec, told Bloomberg. "Traders are shipping through the north the same soybean volumes they usually export from Santos, Latin America's largest port," in the south, he said. "This is a huge conquest."
Read the full report here.