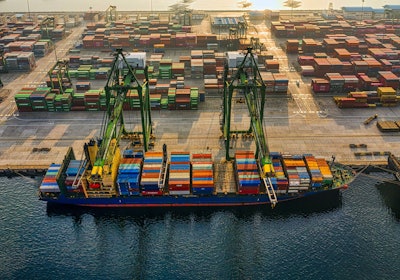 Russia and Ukraine signed a U.N.-backed deal on Friday to reopen Ukrainian Black Sea ports for grain exports, Turkey and the United Nations said, raising hopes that an international food crisis aggravated by the Russian invasion can be eased.
The agreement, which will be implemented in the next few weeks, was signed in the Turkish city of Istanbul and was brokered by the government in Ankara, reported CNBC.
Details of the agreement
According to Reuters, full details of the accord were not immediately released. But Russian state news agency TASS, citing an unnamed source, said that three Ukrainian ports including the biggest export hub Odesa would be reopened.
The deal would also allow Ukrainian vessels to guide ships through mined waters, with a localized truce in place so Russia does not attack. Turkish officials are also expected to inspect the shipments to rule out any weapons smuggling.
Some 20 million tonnes of grain are stuck in silos at Odesa, and dozens of ships have been stranded by Moscow's offensive.
Russian missiles strike Odesa port one day after grain deal
CNN reported Russian missile strikes on Saturday hit the southern Ukrainian port of Odesa, just one day after Ukraine and Russia agreed on a grain deal.
Serhii Bratchuk, a spokesman for the Odessa military administration, told CNN there were no casualties and that the grain stored there was not damaged. He also said the strikes were launched from a warship.
U.S. Secretary of State Antony Blinken said Russia's missile attack "casts serious doubt" on the grain deal reached by Russia and Ukraine just the day before.
"This attack casts serious doubt on the credibility of Russia's commitment to yesterday's deal and undermines the work of the UN, Turkey, and Ukraine to get critical food to world markets. Russia bears responsibility for deepening the global food crisis and must stop its aggression and fully implement the deal to which it has agreed," Blinken wrote in his statement.