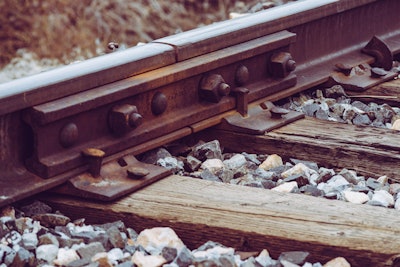 Effective July 18, President Biden signed an executive order (EO) to prevent — for at least 60 days — a nationwide strike by U.S. railway workers that would deprive the country of essential transportation services.
As outlined by the EO, a Presidential Emergency Board (PEB) of arbitrators will hold hearings and issue recommendations in 30 days.
The unions and railroads will then have 30 additional days to negotiate a new deal before entering a "self-help" period in mid-September, during which railroads can lock out workers and workers can strike.
The core issues of the dispute involve salary, benefits and working conditions.
If the railroads and unions cannot agree on a contract, Congress will likely have to act to prevent further disruption of an already stressed supply chain.
Grain industry impact

Because the start of the self-help period coincides with the start of the harvest season, grain shippers could be especially impacted.
According to reports, America's rail network is already feeling the strain from a year's worth of record-breaking imports, and rail backlogs are a leading contributor to congestion at key U.S. seaports.
Throughout 2022, agricultural shippers have dealt with significantly deteriorated rail service.
The Surface Transportation Board (STB) held a two-day hearing in April, with testimony from agricultural groups, including the National Grain and Feed Association (NGFA) describing costly ongoing problems.
At the hearing, Jon Setterdahl, product and services leader at Landus Cooperative, said in a letter to the STB that rail transit times from the farmer-owned cooperative have more than doubled.
Landus buys grain from 7,000 farmers across Iowa and described turning away farmer loads of corn and soybeans as country grain storage elevators waited 20 days for rail carriers to pick up loaded grain cars, up from a week and a half.
Foster Farms, the largest chicken producer in the western U.S., asked federal regulators to issue an emergency service order that would direct Union Pacific to prioritize corn shipments that thousands of dairy cattle and millions of chickens and turkeys depend upon.
​​"The point has been reached when millions of chickens will be killed and other livestock will suffer because of UP's service failures," Foster Farms wrote in its request to the STB in June.