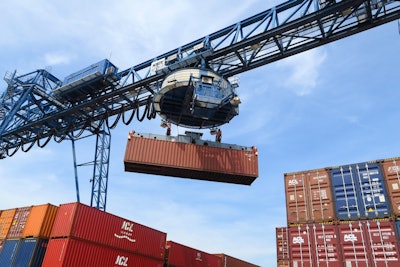 Russia threatened to stop vessels carrying grain from Ukraine, two days after Moscow said it would abandon an agreement that guaranteed the safety of those exports and as ships continued to make the voyages Monday anyway.
According to the Wall Street Journal, Russia's ambassador to the United Nations, Vasily Nebenzya, said Russia's navy would, if necessary, conduct inspections of ships that did get its permission to depart Ukraine.
The Russian Ministry of Defense said any movement of ships along a previously designated grain corridor was unacceptable, citing security concerns.
Nebenzya accused Ukraine, with help from the West, especially the United Kingdom, of carrying out "massive aviation and sea strikes" on Russia's Black Sea fleet and infrastructure in Sevastopol in the early morning hours of October 29.
According to an AP report, U.N. humanitarian chief Martin Griffiths rejected Nebenzya's claim that the October 29 attack violated the Black Sea Initiative, saying the shipping corridor for civilian vessels protecting ships participating in the grain deal "is not open at 4 a.m." and only operates "when ships move down the corridor."
Griffiths told reporters that Russia has not withdrawn from the initiative and therefore remains bound by the July 22 grain deal despite its suspension of participation.
The deal to export Ukrainian grain lasts for 120 days and will be automatically extended on November 18 if there are no objections.
Griffiths said he believes the agreement will be renewed.