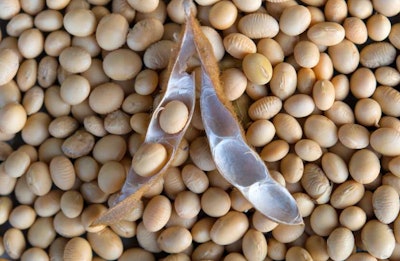 PPetro | Bigstock.com
China's soybean imports are likely to stay high through the fourth quarter, taking 2023 purchases to an all-time record, reports Reuters.
Flat demand from hog farms could reduce purchases in early 2024, said traders and analysts.
Record Brazilian soybean supplies are expected to dominate China's imports in the last three months of the year, which would reduce demand for U.S. cargoes in China, which imports more than 60% of the oilseed to crush into meal for animal feed and oil for cooking.
Typically, freshly harvested U.S soybeans dominate the global export market from September as the Brazilian export season winds down. But this year China's purchases from the U.S. are well below normal.
China will import around 26 million during the last three months of the year, with around 45% of the volumes arriving from Brazil, based on the forecasts of four trading sources.