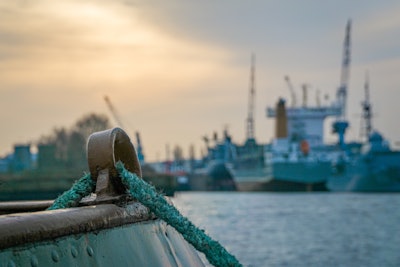 mali maeder | Pexels.com
Ukraine has suspended the use of its new Black Sea grain export corridor due to a possible threat from Russian warplanes and sea mines, the Kyiv-based Barva Invest consultancy and a British security firm told Reuters on October 26.
This week, it was reported the Ukrainian agriculture minister said nearly 700,000 metric tons of grain have been exported through Ukraine's new Black Sea export corridor since it began operating in August. Ukrainian agricultural producers said the new route could enable exports of up to 2.5 million tons of food a month, almost offsetting the impact of Russia's decision to quit the UN-brokered Black Sea Grain Initiative deal in July.
Ukraine has been using the "humanitarian" shipping corridor, which runs along Ukraine's southwest Black Sea coast into Romanian territorial waters and onward to Turkey, to try to revive its seaborne exports. President Vladimir Putin said last week that he had ordered Russian warplanes to patrol the Black Sea.
Forbes reported Russian planes have mined the maritime corridor. "The enemy dropped four unidentified means of impact, probably bottom mines, in the Black Sea in the direction of navigation corridors of civil shipping," the Ukrainian southern command stated.
Russia continues to assault, destroy grain
In mid-October, it was reported that since Russia left the grain deal in July, its forces have hit six civilian ships and 150 port and grain facilities during 17 attacks, destroying crops headed for export. The damage on Ukrainian ports reduced the country's grain export potential by 40%. Russia has attacked port facilities on both the Black Sea and Danube River.
Ukrainian grain exports have fallen 25% to 6.82 million metric tons so far in the 2023/24 July-June season, from 8.99 million tons in the same period of 2022/23, the agriculture ministry data showed in early October.
The ministry said that 153,000 tons of grain were exported in the first three days of October 2023, compared with 297,000 tons a year ago.