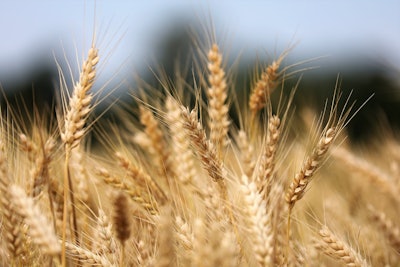 Goran Horvat | Pixabay
The U.S. Grains Council (USGC) has unveiled its latest update to the "Value of Grains Exports" study, offering fresh insights into the economic impact of grain exports on the U.S.
This comprehensive study analyzes the contributions made by exports of various grains, including malt barley, other barley, corn, corn gluten feed and meal, distiller's dried grains with solubles (DDGS), ethanol, sorghum, and the corn equivalent of beef, pork, and poultry. The goal is to quantify how state economies rely on and benefit from grain exports.
"There is a long history of economic analysis showing the value of export markets for the U.S. agricultural industry, and the majority of ag producers and businesses readily recognize the economic value of export markets," said Bryan Jernigan, USGC's director of communications.
Jernigan further explained that the study provides the most up-to-date information on how trade in each state contributes to overall trade numbers, emphasizing how agricultural exports not only benefit individual states but also bolster the U.S. economy.
Economic impact across the nation
The analysis reveals impressive statistics. In 2021, grain and grain product exports indirectly supported a staggering total economic output of $104 billion. This means that access to international export markets for U.S. grains generated nearly an additional $72 billion in business sales during that year. Moreover, the export of grain products had a significant impact on the U.S. GDP, contributing $42 billion over what would have occurred without such exports. As for jobs, approximately 462,000 positions were linked directly or indirectly to grain exports.
Ripple effect: $3.31 for every dollar
Further examination demonstrates the far-reaching impact of grain exports. For every dollar generated from grain product exports, a substantial $3.31 in business sales are supported across the United States. This multiplier effect showcases the extensive economic benefits associated with the grain industry.
Interactive platform for state-level insights
The USGC has created an online interactive platform that allows users to explore the data state by state. Users can access information based on the total value of exports and production. The platform also offers downloadable PDF infographics for those seeking a deeper understanding of their state's role in the grain export landscape.
These results underscore the pivotal role played by grain and grain products in bolstering the U.S. economy. As the nation continues to engage in international trade, these findings emphasize the significance of supporting and nurturing the grain industry, which not only benefits individual states but also contributes significantly to the overall economic prosperity of the U.S.
Access the online platform and explore the economic contributions of grain exports in your state.