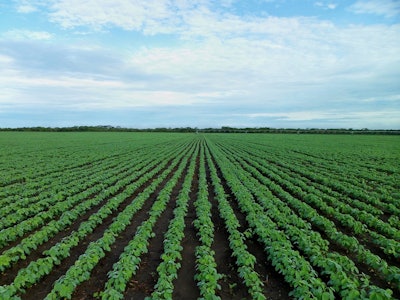 jestermaroc | Pixabay
The American Soybean Association (ASA) strongly opposes Rep. Victoria Spartz's (R-IN) amendment to the House agriculture appropriations bill. The organization believes this amendment unfairly targets commodity checkoff programs, which are industry-led organizations dedicated to promoting agricultural products and supporting American farmers and ranchers, including those involved in U.S. soybean production.
Daryl Cates, a soybean farmer from Illinois and the president of ASA, expressed his concern.
"Congresswoman Spartz's amendment is a direct attack on all checkoffs and, close to home, threatens the long-term viability of our industry's successful program," he said. "Our soy checkoff continues to have strong support from hundreds of thousands of soy farmers across the United States, and that is proven time and again when the program comes up for referendum every five years.
Soybean farmers understand the significant role the checkoff plays in developing and protecting markets for their crops, conducting research and promotion to sustain their livelihoods and our environment, and keeping U.S. soy available domestically and competitive globally. This amendment is misguided and ill-informed, and we strongly urge Congress to reject this attack on U.S. farmers and ranchers," said Cates.
The soy checkoff program provides farmers with access to resources such as promotion, advertising, research, and legal assistance that individual farmers may not be able to afford independently. In existence since the early 1990s, the soy checkoff program delivers a significant return on investment, as demonstrated by its 2019 ROI study:
International promotion efforts generated a return value of $17.95.
Demand-boosting research and promotional activities returned an average value of $18.18.
Production research yielded an average value of $9.42.
State-level checkoff initiatives added further value for farmers.
Checkoff programs are administered by the U.S. Department of Agriculture and are overseen by farmers and ranchers who support these systems to promote specific commodities. By promoting their agricultural products, checkoffs ensure the sustainability of farming for future generations. The soy checkoff imposes a self-imposed levy, equivalent to one half (1/2) of 1% of the market price for each bushel of soybeans sold in each season. These funds are utilized to stimulate demand, discover new markets, and enhance profitability prospects for all soybean farmers, with contributions split between the national organization and state checkoff programs or qualified state soybean boards.
ASA is joined in its opposition to the Spartz Amendment by 26 affiliated state soybean organizations representing the 30 primary soybean-producing states. Additionally, various agricultural groups, including the Almond Alliance, American Beekeeping Federation, American Farm Bureau Federation, and many others, stand united against the Spartz amendment, along with 100 state organizations.