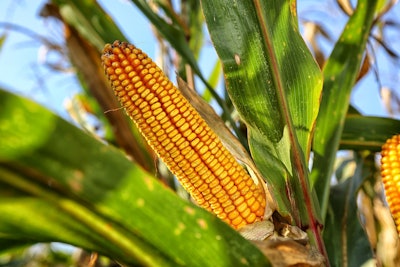 For the past five years, Busse has worked in the NCGA communications department first as a manager, then senior manager and most recently as director.
She has supported the entire market development portfolio, which includes ethanol, animal agriculture and new uses. She also has served as the media relations lead for ag media, managed the organization's content calendar, led NCGA's communications metrics reporting efforts and more.
Last year, she was recognized at Growth Energy's Executive Leadership Conference with the TOBI award for Public Affairs for the communications campaign she launched and managed in Washington D.C.

"Throughout her career, Julie has a history of successful engagement within the corn, ethanol, and the broader agricultural industries and I'm confident she will continue to drive positive results within her new portfolio," said NCGA Vice President of Market Development Jim Bauman.
"Over the past two years, she has managed and led a very successful education campaign, helping us to build our base of ethanol supporters within the D.C. market."
This position will continue to coordinate with NCGA's Public Policy team, supporting regulatory and legislative efforts to increase demand for U.S. corn-based ethanol.
Prior to joining NCGA, Busse worked at an advertising agency, was the communications lead and served on the leadership team for DuPont Pioneer's Heartland Business Unit and was a farm broadcaster at the Illinois Farm Bureau's statewide radio network, RFD-Illinois.
Busse has a bachelor's degree in mass communications with a minor in general agriculture.
The National Corn Growers Association (NCGA) announces Julie Busse has accepted the role of director of Renewable Fuels.
In her new position, Busse will serve as lead staff for the Ethanol Action Team (ETHAT) driving the organization's ethanol-related development, promotion, research and education efforts.