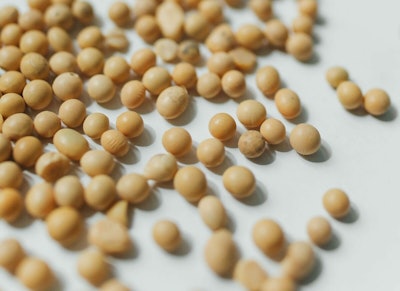 Benson Hill has entered into agreements to sell the assets and equity related to its Fresh business unit, which focused on fresh produce, in a two-part transaction for $21 million. The transaction expected to close in the second quarter of 2023.
The company says the announcement "represents the execution of an expected milestone as Benson Hill focuses on global opportunities across its Ingredients Segment."
Benson Hill intends to use proceeds from the divestiture to supplement its plans to fully fund the business, inclusive of debt repayments, and execute its previously announced strategic initiatives.
"We're pleased to bring this process to a successful close," said Benson Hill Chief Financial Officer Dean Freeman. "We believe there is tremendous opportunity to grow our proprietary ingredients portfolio in the food, oil and aquaculture markets. Selling the Fresh business enhances our focus and further enables disciplined capital allocation in support of our strategic growth objectives."
In November, Benson Hill announced it's planning a $28 million soy extrusion expansion at its plant in Creston, Iowa, which was part of its acquisition of ZFS Creston, LLC in January 2022.

Two-part transaction with IMG Enterprises
On December 29, 2022, Benson Hill closed on the first part of the transaction, which included the sale of the Vero Beach, Florida, facility, real estate and pack house to IMG Enterprises, a diversified agribusiness in Groveland, Florida, for $18 million.
Benson Hill's remaining Fresh business is expected to be divested to IMG Enterprises during the second quarter of 2023 for $3 million.
"The acquisition of these assets and business is a perfect fit for our future growth plans," said Timothee Sallin, Co-CEO of IMG Enterprises.
Sallin says IMG Enterprises' aim is to add value through vertical integration across the supply chain and diversification into new crops and market segments.
"The cold storage and distribution facility in Vero Beach is ideally located for us to expand our operations and more efficiently service customers in the Southeast United States," said Sallin. "The additional farmland will allow for further crop diversification and expansion of our core products."
Financial outlook
In November, Benson Hill reported third quarter financial results and increased its outlook for 2022.
Following these transactions, management maintains its full-year 2022 outlook for the Ingredients Segment, and consolidated adjusted EBITDA and free cash flow:
Ingredient Segment revenues of $370 million to $390 million (now consolidated revenues)
Consolidated gross profit of $11 million to $14 million (representing an adjustment to account for an approximate $3 million contribution expected from the Fresh Segment)
The company also maintains its 2025 outlook for the Ingredients Segment with revenues in excess of $450 million.