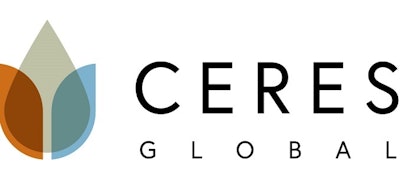 Ceres Global Ag Corp. has appointed Jennifer Henderson vice president, general counsel and corporate secretary effective February 13, 2023.
She replaces Glen Goldman, who has been supporting the company in that role on a consultative basis after he stepped down December 31, 2022.
Henderson brings over 20 years of global legal experience, along with experience in commercial leadership, product safety and regulatory affairs in the food, feed and biotechnology segments.
Henderson joins Ceres Global Ag Corp. from Believer Meats, where she served as senior vice president, chief administrative officer, and general counsel and oversaw the legal, human resources, regulatory affairs, government relations and food safety functions.
Prior to joining Believer Meats, Henderson held various leadership roles at Cargill within their Global Leadership teams, including managing director of Cargill's Animal Nutrition business in Western Canada, and business unit lead counsel roles with Cargill's Valued Added Meats business and Cargill's Global Animal Nutrition business.
Henderson also brings valuable experience in global agriculture supply chain solutions. She holds a B.A. from the University of Minnesota and a J.D. from Mitchell Hamline (fka William Mitchell College of Law), where she graduated summa cum laude.
"We thank Glen for his contributions to Ceres over the last four years and wish him continued success in his future endeavors," said Carlos Paz, CEO of Ceres.
"We are also pleased to welcome Jennifer to the team. Her extensive legal background coupled with her global leadership experience in transportation and logistics, supply chain solutions, and futures and commodities trading will strengthen our management team and support the continued growth of the corporation."