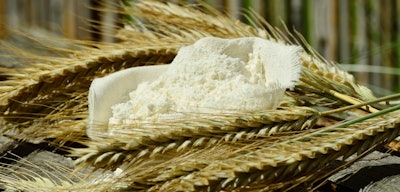 congerdesign | PIXABAY.com
On May 15, NIPPN Corp., which operates one of Japan's largest flour milling businesses, announced it is entering the U.S. milling market for the first time with a $25 million investment in Utah Flour Milling, LLC.
Utah Flour Milling, which was established by PHM Brands in February, will begin constructing a state-of-the-art flour mill featuring Energis Solutions' pathogen-reduction biotechnology this June in Utah. The facility will offer daily flour production capacity of 7,500 cwts and is expected to begin operation in October 2024.
NIPPN said in a statement it is committed to realizing its long-term vision of business expansion in North America and business development, including inorganic growth strategy, through this investment.
The company said the investment in Utah Flour Milling will accelerate the speed of business growth in the U.S. by leveraging synergies among the group's existing companies: NIPPN California Inc., a California-based premix sales company, and Pasta Montana, LLC, a Montana-based pasta production and sales company.
PHM restructure
In April, PHM Brands, which owns Panhandle Milling, announced Gina Steffens, PHM Brands former chief legal officer, would succeed John Mason and Bryan Ledgerwood as PHM Brands' CEO.
Steffens restructured the suite of companies PHM owns to returning its focus to its flour milling core.
PHM Brands' Panhandle Milling, Energis Solutions and Viobin companies now each have dedicated leadership teams and will focus on continuing to build their own platforms.