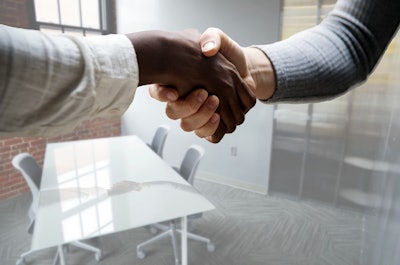 Hiring and retaining employees has become a bit more difficult during the COVID19 pandemic. One area that is sometimes overlooked – yet is critical for your feed and grain business – is the onboarding of new employees.
Onboarding is the process of bringing your new employees "onboard" – acclimating them to their role within your firm, sharing your company's philosophy and culture with them, matching them with a mentor and providing them with some on-the-job training.
Essentially, it's setting them up for success and welcoming them to your company and their new job.
If onboarding is done poorly, it may set your new hire up for an early exit and will end up being a waste of the time and energy spent on their recruitment and selection.
If done right, it can enhance performance, reduce employee turnover and improve employee job satisfaction.
Following are some best practices for onboarding.
Create a cohesive onboarding program
A good onboarding program should involve input from people throughout your feed and grain business. Having new employees spend time (this could be just shadowing your employees, or potentially working in these different areas if it can be done without much training and/or reduction in productivity) in each area can help them see the breadth of your business and is also a good way to introduce them to your workforce.
Statistics compiled by Click Boarding – an online onboarding software company, document the value of a well-thought out onboarding process: 69% of employees are more likely to stay with a company for three years if they experienced great onboarding with a firm; and organizations with a standard onboarding process, experience 50% greater new hire productivity.
Enhance the experience
As outlined above, improving your onboarding experience can benefit your grain and feed company, in line with the old adage "You never get a second chance to make a first impression."
Dr. Talya Bauer, author of "Onboarding New Employees: Maximizing Success," identifies four "C" areas to describe different levels of onboarding (This is part of the Society of Human Resource Management (SHRM) Foundation's Effective Practice Guideline Series – worth a look, see:
Compliance: At this level, your company educates new employees about legal and policy- related issues. This includes much of the paperwork a new hire has to fill out, and outlines your firm's policies on vacation, benefits programs, pay dates, etc.
Clarification: Here is where you make sure that your new hire understands their role along with the expectations you have for their output and performance. You should set some short-term goals for your employee, and then follow-up on these periodically during the first 6 to 9 months of their tenure.
Culture: This is the level where you expose your new person to your company's history, organizational values and norms.
Connection: This area is the part of onboarding where you connect your new hire to a mentor and other personal relationships within your company that are important. You can also introduce information and communication networks your company may have. Additionally, this is the part of onboarding where you emphasize your plan for them.
1) How often you will check in with them (see below) and provide opportunities for feedback
2) Where and when they can expect to get additional training
3) Education or professional development you may provide
Some additional ideas
Some experts state that for an onboarding program to truly be effective and successful, you should proactively onboard your new hires for the entire first year.
Now … this does not mean that you need to have a plan for them for every one of their first 365 days. But, it does mean that you should develop a thoughtful program, with target dates and check points (first week, first month, third month, sixth month, ninth month and end of first year) that provide opportunities for you to add to their learning and experience, allow them to ask questions and provide feedback, and to let you do the same thing as their employer.
Once new hires have completed their onboarding, ask them to provide you with ways your firm could improve the onboarding process – what worked well, what didn't and ideas for additional things to add that would be helpful.
The employee handbook
A key component of any onboarding program is an employee handbook.
This document puts into writing many of the points covered during the onboarding process – it should provide guidance and information related to your feed and grain company's history, mission, values, policies, procedures and benefits – all in a written format (either a physical handbook, or it can be housed virtually online).
It should also outline your expectations as manager, relative to employees and their work. You should require every employee to provide a written acknowledgment of having received the handbook. Additionally, you should also have your handbook reviewed by legal counsel.
As with some of the onboarding steps outlined above, we feel that a good source of handbook information is the Society for Human Resource Management. The SRHM is a recognized authority and a good source of ideas on many things related to employee management.
The basic approach in developing an employee handbook is to look at what policies and procedures you want to cover in your this document, and then create an outline of what to include. Each policy and procedure should be preceded by a summary.
The SHRM has a nice list of potential topics to include in your employee handbook, with the key sections being:
Welcome message to new employees and recognition of current employees
Policies and procedures
Benefits
Employee and employer responsibilities
Procedures
Summary and acknowledgement of receipt
The SRHM includes numerous topics to include under each section, and you can customize each section to your own company.

There's never a bad time to either develop or update/add to your existing onboarding process.
Doing a periodic review and/or refresh is valuable as is seeking feedback from your recent new hires on how to improve your methods.
Just like a starter ration for baby chicks or baby pigs – the onboarding process is similar in terms of getting your new hires off to a great start.

Unique Onboarding Ideas
The following are some unique onboarding ideas various firms have found helpful:
Prior to your new employee starting, ask them to e-mail you a photo and write a paragraph about their background so that you can post this on a bulletin board and/or include in your company newsletter.
Provide a checklist. Some firms have found it useful to provide the new hire with their own checklist of items to be accomplished during their onboarding. This allows the employee to self-track their own progress.
Post a welcome sign. There are several variations on this theme. You can post some printed signs around your feed and grain. If you have a reader board, you could put a message on it for your new employee's first week, welcoming them.
Employee Trivia. T help your new employee meet and engage with your existing employees, you can create an employee trivia questionnaire, with questions about your current staff. This could include questions like: Who likes to collect and run model trains? What employee plays the bass guitar in a local band? Whose grandfather helped to found our town? Provide a prize when completed – dinner for two at a local restaurant or a piece of clothing with your company logo.