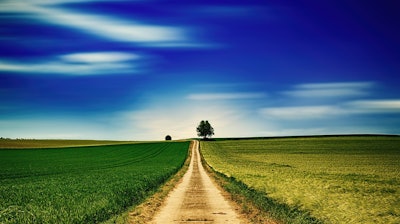 jplenio | Pixabay.com
Scoular has launched its Pathways Development Program, a two-year program for recent college graduates designed to transition them from school to the professional world and provide participants with a launchpad for their careers.
The program combines hands-on training, mentorship, skill development and networking to equip participants with the tools they need to thrive in their chosen fields.
Hands-on learning
Participants are given the opportunity to work on real projects, collaborate with cross-functional teams, job shadow other areas of our business, and contribute to Scoular's objectives from day one. This practical exposure not only hones their technical skills but also cultivates problem-solving abilities and adaptability, a crucial trait in today's business landscape.
Mentorship
Scoular's program places a strong emphasis on mentorship, pairing each participant with an experienced professional within the organization. Mentors serve as guides, providing insights, advice, and support as participants navigate the complexities of their roles and the corporate environment. This mentor-mentee relationship fosters personal and professional growth, enabling participants to learn from the experiences of those who have successfully navigated their careers within Scoular.
Skill enhancement
Scoular's commitment to skill enhancement is evident in the program's curriculum. Participants engage in job shadows, in-person and virtual meetings and training sessions designed to bolster both technical and soft skills. Effective communication, leadership, project management, and critical thinking are just a few of the competencies that are fostered throughout the program. By the time the two years are complete, participants emerge as well-rounded professionals capable of tackling challenges with confidence.
Networking opportunities
The Pathways Development Program allows participants to connect not only with their fellow program members but also with Scoular's leadership and teams, and their extensive network of industry experts, clients and partners. Networking events, in-person and virtual meetings provide ample opportunities to build relationships that could translate into future collaborations or job opportunities.
Long-term career growth
One of the program's most significant advantages is its role in fostering long-term career growth. Upon completion, participants have gained a deep understanding of Scoular's businesses, the industry, and their role within their team. As graduates continue their journey at Scoular, many take on pivotal roles contributing to the company's growth and success.
"Scoular's Pathways Development Program stands as a testament to the transformative potential of well-structured initiatives for recent college graduates," said Paige Maass, HR specialist for Scoular. "As young professionals navigate their way through the dynamic landscape of the corporate world, programs like these offer a roadmap to success — an investment in the future that yields dividends for both the individual and our organization."
For more information, visit Scoular.