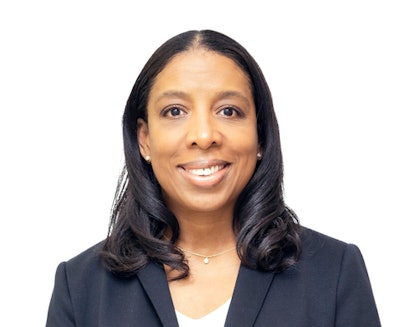 Courtesy of ADM
ADM has appointed Regina Bynote Jones as the company's new senior vice president, general counsel and secretary, effective September 5.
In this role, Jones will be responsible for overseeing ADM's global legal and regulatory affairs, compliance initiatives, security operations and government relations efforts.
With a career spanning more than three decades, Jones brings to ADM international legal expertise garnered from her tenure in large, complex organizations. Most recently, she served as the chief legal officer for Baker Hughes, a global leader in the energy technology sector.
"Regina's extensive global experience in navigating the intersection of technology, regulatory compliance, and strategic business risk make her an invaluable addition to the ADM leadership team," said ADM chair of the board and CEO Juan Luciano. "As ADM continues to advance our vision for strategic growth, Regina's unique background and passion for value creation will play an important role in our journey ahead."
Jones will join ADM's executive council and will be based in the company's Chicago global headquarters.
Jones succeeds Cam Findlay, who has served ADM in the same capacity since 2013 and announced his plans to retire this year.
"On behalf of our 42,000 ADM colleagues, I want to thank Cam for his transformative efforts over the past decade," continued Luciano. "He has done a tremendous job building world-class legal, compliance, regulatory, and government relations functions at ADM, and we wish him well in his retirement."