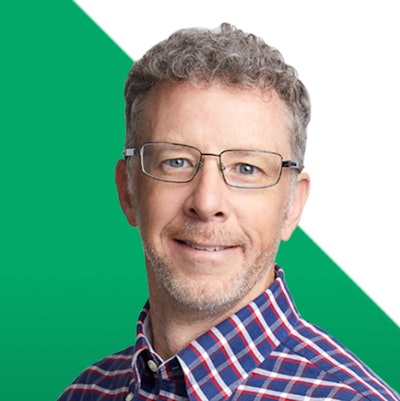 Ag Growth International Inc. announces that Tim Close has stepped down as president and CEO and resigned as a director of AGI to pursue other opportunities.
The board of directors has named Paul Householder, AGI's current chief operating officer, as president and CEO.
Close served as president and CEO since 2016

Close has agreed to remain with the company in an advisory role through year-end to ensure a smooth transition.
"On behalf of the board and everyone at AGI, I want to thank Tim for his service and passionate dedication to AGI and all of its stakeholders and for his tremendous leadership and highly valued contributions to AGI's strong position today," said Bill Lambert, chair of the board.
Close joined the company in August 2012 as vice president, Strategic Planning and Development, was appointed president in March 2015. He became president and CEO in January 2016.
Lambert says Close has played an instrumental role in the evolution of the company over his tenure, spearheading the acquisition of over 25 businesses, initiating the company's strategic entry into the digital agriculture space, building an outstanding senior leadership team and in the process transforming AGI from a regional manufacturer of grain handling equipment to a diversified truly global food infrastructure leader.
"It has been a pleasure to work with Tim as we've accomplished these objectives," said Lambert. "Tim is a highly talented executive and we wish him well in his future endeavors."
Householder joined AGI in 2019
Householder joined AGI in 2019 as EVP, International with responsibility for leading all aspects of AGI's businesses outside of North America.
In 2020, Householder was promoted to EVP, Global Operations with expanded responsibility including coverage of AGI's North American businesses.
In 2021, Householder was promoted to chief operating officer, providing strategic, organizational, and administrative leadership to the day-to-day operations of AGI's business.
Prior to AGI, Householder spent 28 years at Air Products and Chemicals, where he progressed through several senior positions, including general management roles with full P&L ownership of businesses in the U.S. and Brazil.
In addition, Paul held several global leadership roles focusing on continuous improvement, business development, sales and engineering.
Householder holds a BSc degree in mechanical engineering from Lafayette College, an MBA from Lehigh University, and has completed the Executive Leadership Program at Harvard.
"We are fortunate to have Paul stepping in to serve as our president and CEO," said Lambert. "Recently, he has been leading projects designed to deepen the level of integration and optimization of our many businesses and his focus on operational excellence will serve us well. The board has full confidence in Paul's ability to lead AGI."

For his part, Householder said it is a privilege to assume the position of president and CEO of AGI.
"I am excited to take on this new role and lead AGI in its current phase focused on operational integration and optimization, leverage reduction, and organic growth," said Householder.
"With the strength of the diversified and resilient global business AGI has built over the past several years, and with the continued hard work and dedication of the exceptional AGI team, I look forward to building on AGI's past success and continuing to drive profitable growth across AGI."