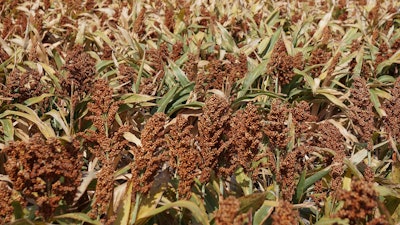 bmac0 | Pixabay.com
National Sorghum Producers (NSP) has hired Greg Ruehle as its new executive director.
Ruehle brings deep experience in agriculture and association management to his new role, and his leadership comes at a pivotal time as NSP continues to grow and expand its impact on the sorghum industry.
Ruehle's background is deeply rooted in agriculture, having been raised on a diversified grain and livestock farm in northwest Iowa. He holds an associate degree in ranch management from Texas Christian University and a bachelor's degree in animal science from Oklahoma State University.
With over 30 years of experience in the agricultural and association management fields, including roles such as president and CEO for the Independent Professional Seed Association, the Nebraska Cattlemen and ServiTech, Inc., Ruehle brings a unique blend of industry expertise and leadership to NSP, said CEO Tim Lust.
"As our association continues to grow and with the expansion of the Partnerships for Climate-Smart Commodities grant, we are stepping up expanded leadership in our organization," said Lust. "Greg's extensive experience and passion for the industry make him the ideal candidate to lead NSP during this exciting period of growth."
In addition to his professional accomplishments, Ruehle is actively involved in his community, having served on the Dodge City Chamber Board, the Dodge City Country Club Board and as a Deacon at First Christian Church in Dodge City. He and his wife, who have been married for 31 years. Their love for agriculture is further demonstrated through their ownership of a herd of beef cattle and involvement in raising animals for local, state and national exhibitions.
"Sorghum's time has definitely come," said Ruehle. "From water conservation to reduced greenhouse gas emissions, or from improved livestock nutrition to benefits to human health, sorghum has an expanding role to play, and I am excited to be a part of this future."
NSP represents U.S. sorghum producers and serves as the voice of the sorghum industry coast to coast through legislative representation, regulatory representation and education.