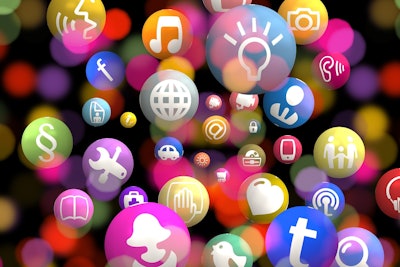 Gerd Altmann | PIXABAY.com
A free mobile app with tools for grain aeration management is now available for iPhone or Android devices. The Grain Aeration & Storage app is a collaboration between the National Institute of Agricultural Technology and Iowa State University, and was developed by former ISU student Dr. Ricardo Bartosic and Dr. Dirk Maier, a biosystems engineering professor at ISU and director of the Kent Feed Mill and Grain Science Complex.
The app offers three distinct postharvest engineering tools:
The Cooling Aeration Prediction tool estimates the temperature and moisture content grain will cool (or warm) and shrink (or increase) to for different ambient air conditions.
The Aeration Weather Forecast tool forecasts the suitability and hours of aeration based on 10-day weather predictions for a specific location.
The Air-Grain Moisture Relationship tool calculates the Equilibrium Moisture Content (EMC), Equilibrium Relative Humidity (ERH) and Safe Storage Moisture Content for different grains and ambient air conditions.
Maier shared why he helped create the app during a March 30 webinar titled SLAM 360: The full circle of grain quality preservation.
"Many people have said to me over the years, 'You show these charts and these relationships and tables with different variables, but how can we capture this information more easily?'" Maier said. "We saw a need for an app, and so we developed this one a few years ago."
Available in both English and Spanish, the app offers grain facility managers around the world easy access to data to help them improve grain quality, prevent shrinkage and boost profitability.
For more information about grain aeration and determining the EMC of stored grain, watch the on-demand recording of SLAM 360: The full circle of grain quality preservation, and register for Part 2 of our webinar series, SLAM 360: Control airflow & temperature for maximum grain value (registration opening soon!).
The upcoming webinar will cover the SLAM concept, including what proactive measures to take at each of the four steps and their benefits; How to manage grain aeration during storage; appropriate temperatures for different commodities and advice for loading bins for optimal airflow; and the proper selection of fans, ducts and equipment required for cooling and monitoring stored grain temperature.