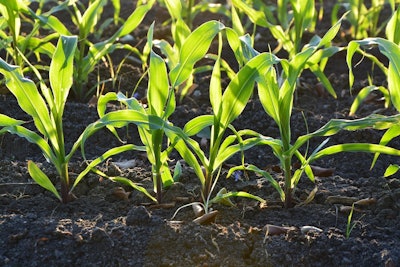 Feed & Grain's role as a resource center and provider of industry knowledge has always been an important one to me. New information and education are vital for anyone in the feed and grain industry at any point in their career, but it's particularly rewarding to deliver useful insights to the newest members of the field.
We recently took the opportunity to connect with some of these newcomers — students from Kansas State University's Grain Science Department — on the show floor at the International Production and Processing Expo (IPPE), held in Atlanta this past January.
Steven Kilger, managing editor of Feed & Grain, interviewed several students for the Feed & Grain Podcast, and the answers he received during those conversations made us realize the industry's worker shortage has nothing to do with the industry not appealing to young people. The careers offered are appealing.
It's just that young people don't know they exist. Hearing the lack of information about feed and grain business careers helped inspire a new Feed & Grain blog, New Crop. Each blog will focus on how the feed manufacturing, grain handling and processing industries are:
Educating future and current members of the industry for their future careers
Employing new Ideas and efforts to improve employee recruitment
Doing better at selling itself to young job seekers and improving job retention for current employees
I hope you'll join us on this journey, and if your company or organization is doing an excellent job with recruitment or educating potential recruits on the feed and grain industry, let us know at feedandgrain.com/contact.
---
Related Content
What students expect from their future in the animal feed industry?
What attracts students to the animal feed industry?