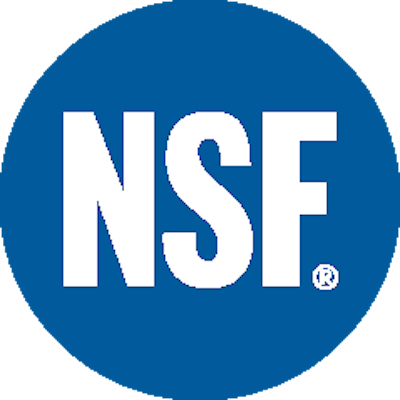 NSF Certification, LLC, a wholly-owned subsidiary of global public health organization NSF International, is now accredited by the American National Standards Institute (ANSI) to certify supplier compliance to U.S. food safety regulations under the FDA's Accredited Third-Party Certification program.
Certification under NSF's newly accredited import supplier certification program enhances market access for imports by confirming suppliers have implemented effective food safety control procedures. Food and animal feed producers and processors and produce growers are eligible for certification.
The audit evaluates compliance with FSMA preventive controls and produce safety rules, Hazard Analysis and Critical Control Point (HACCP) principles, and other applicable FDA regulations depending on the product and process being certified. Customer requirements can also be included in the audit.
"Since this FDA-recognized certification serves multiple purposes, it can potentially reduce the number of individual customer audits and ultimately improve confidence in the safety of food imports consumed in the United States," says Carey Allen, associate managing director of Supply Chain Food Safety Operations at NSF International. "NSF engages with suppliers and their customers to reduce the overall audit burden and incorporate specific customer requirements into third-party certification visits."
Certification to an FDA-recognized accredited third-party certification program, such as NSF's import supplier certification program, is required for products imported under the FDA Voluntary Qualified Importer Program (VQIP), which is used to provide expedited entry into the United States. This certification is also accepted by the FDA as an option for supplier verification to satisfy the FSMA Supply-Chain Program and Foreign Supplier Verification Program (FSVP) requirements.
For more information on NSF's newly accredited import supplier certification program, please visit nsf.org/info/fsma.