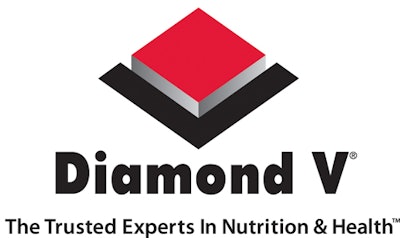 Diamond V continues to grow its sales and service team, with Jill Davidson, Ph.D., joining the company as National Account Manager – Technical Service Specialist.
"I'm happy to announce that Dr. Jill Davidson is the newest member of the Diamond V team," says Kevin Larson, Director of Global Strategic Accounts for Diamond V. "In her new role, Jill will have two distinct areas of focus: first she will focus on providing technical assistance for key accounts. She will also work closely with the company's Dairy Research and Field Technical Service teams to assist with the development and execution of our dairy research initiative."
Dr. Davidson was raised on a dairy farm in Ohio. She earned her BS at Ohio State University, her MS at the University of Florida, and her PhD from Michigan State University. She was the research program manager for the U.S. Dairy Forage Research Center at Prairie du Sac, Wis., where she managed the 350-cow dairy herd. The group conducted research trials in the areas of nutrition, agronomy, agricultural ecology, and agricultural engineering. She then worked as an assistant professor at Oregon State University.
In 2008 she joined Land O' Lakes as Senior Research Scientist, and was most recently in the role of Director, Dairy Feed Research at the Purina Animal Nutrition Center in Gray Summit, Mo. As Director of Dairy Feed Research, she was responsible for research and operations of the 350-cow dairy herd with replacements, the large animal metabolism unit, and the rumen function laboratory, which allowed her to work closely with Diamond V's research team during the development of the company's next generation dairy technology, NutriTek®.