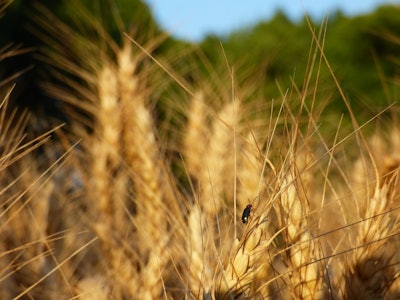 Climate change might lead to bigger populations of hungrier insects, reports KUOW. This could have serious consequences for grain-growing regions in the Northwest and across the world.
A report from an interdisciplinary team of scientists was published in the journal Science.
The researchers looked at the world's three top grains: wheat, corn and rice. Based on their model, for each 2 degrees Celsius the temperature rose, the amount of crops consumed by bugs would increase significantly: by 19% for rice, 31% for corn and by 46% for wheat.
So if the Earth warms by 4 degrees Celsius — which, scientists say, it is on track to do by the end of the century — wheat losses from insects would double.