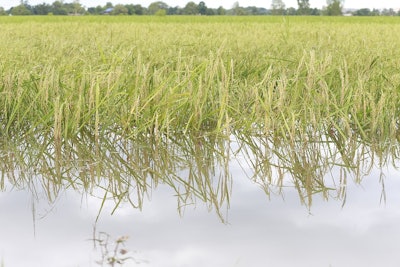 Storms associated with Hurricane Barry are posing problems for Arkansas farmers, reports KUAR.
Agricultural officials had concerns that heavy rain and winds would damage rice crops, but are now more concerned about damage to soybean crops.
With long sustained rains, more concern is being focused on soybean crops in the state. While rice fields can deal with flooding, the same is not true for soybean fields, especially since much of this year's crop was planted relatively late.