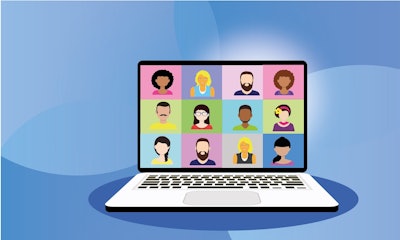 The team at Armor Animal Health is excited for the upcoming Virtual Dairy Expo Event.
One of their live events being held at 3 p.m. on September 29 will be an Agriculture Opportunities Career Panel featuring five young adults involved in various sectors of the industry. This panel is brought to you by Armor Animal Health and the event sponsor, Zoetis.
Meet the panelists:
Valerie Free, Inside Sales Representative for Armor Animal Health, graduated from University of Wisconsin – Platteville with a double major in Animal Science and Agricultural Business. As a student, she interned at a 1,200-cow dairy and beef cattle operation and also at Armor Animal Health.
Isabella Haen, Cheese Production and Marketing Assistant for Pagel's Ponderosa Dairy, LLC and Ron's Wisconsin Cheese, LLC, graduated from Fox Valley Technical College with a degree in Agricultural Business. When not at work, she enjoys riding horses and spending time with her family.
Valerie Kramer, Associate Credit Officer at Compeer Financial, graduated from University of Wisconsin – River Falls with a degree in Dairy Science and a minor in Agricultural Business. Kramer grew up on an 80-cow registered Holstein dairy farm in Fond du Lac County.
Jordan Siemers, Holstein Sire Analyst at Select Sires, graduated from Cornell University. Siemers grew up on his family's dairy Siemers Holsteins in Newton, WI. In addition to working at Select Sires, he also has been the Genomic and Genetic Manager for his family's herd since 2009.
Connor Willems, Dairy Focused Consultant with Cargill Animal Nutrition, graduated with a degree in Dairy Science from University of Wisconsin – Madison. Willems interned with Cargill for two summers and became a full-time employee upon graduating. He now consults on dairies throughout northeastern Wisconsin.
The panel will be moderated by Jodi Lynch Findley of Zoetis, the sponsor for the event. She received a degree from Western Kentucky University in 2000. Findley is a National Strategic Account Manager with Zoetis. She loves spending time outdoors with her husband and their two rescue dogs.
Join Armor Animal Health on its Facebook page for the LIVE Agriculture Opportunities Career Panel on Tuesday, September 29.
For a complete listing of other Virtual Dairy Expo activities check out armoranimalhealth.com/wde throughout the week of September 28 – October 3.