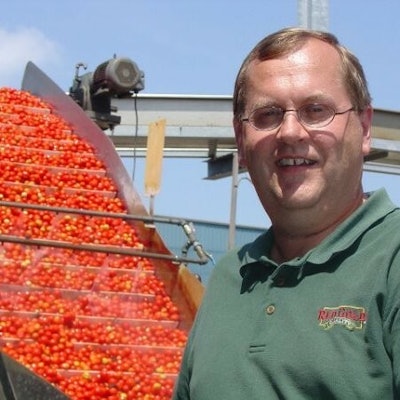 American agriculture lost one of its great men when COVID-19 took Indiana's Steve Smith away Wednesday night, says .John Bode, president and CEO of the Corn Refiners Association.
"As senior director for Agriculture at Red Gold Foods, Steve played a critical role, but his influence was industry-wide and substantial," says Bode.
An honored alum of Purdue, Smith shared his masterful knowledge of production of both specialty crops and America's leading row crops, as well as means of navigating the sometimes-challenging intersection between the two.
Smith was persistently kind to everyone while remaining committed to recognizing hard truths when necessary, whether speaking at a farm gate or in the office of the Secretary of Agriculture, says Bode.
"He loved his family, gave friends barnyard fresh eggs, and regularly took vacations to build housing for disadvantaged Americans," he says. "We are diminished by Steve's loss but should be inspired by his example. Our deepest condolences to Steve's family."