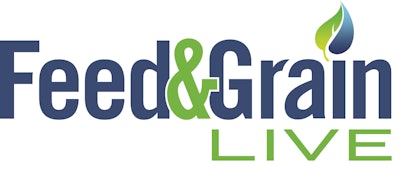 The premier educational event tailor-made for feed and grain professionals is set for Jan. 8- 10, 2019. It will take place at Prairie Meadows Casino and Hotel, 1 Prairie Meadows Dr., Altoona, IA. Early registrants get the proverbial worm, too. The registration fee for those who sign up by Dec. 8, 2018, is $99. Registration until Jan. 7, 2019, as well as on-site registration, is $149.
Expected to be bigger than ever, the upcoming event has been designed using attendee and exhibitor input. In fact, the program kicks off with the much-requested mycotoxin testing workshop. This hands-on workshop will help participants hone their sample-testing skills so mycotoxin test results are as accurate as possible.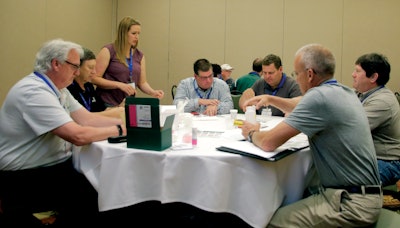 Day 2 begins with an exciting panel discussion headlined by select professionals featured in recent Feed & Grain cover articles.
Additional sessions being developed include:
A feed industry outlook that covers trends shaping our business
Regulatory updates from governmental agencies
Succession planning from a human resources expert's viewpoint
"Attendees said they came to Feed & Grain LIVE to learn more about the industry, to hear from leading experts on subjects such as safety, grain merchandising and FSMA, and to network with friends and peers," says Elise Schafer, editor, Feed & Grain. "Some left our workshop knowing how to better use the latest mycotoxin testing equipment and others learned how to best prepare for an FDA inspection."

Content worthwhile

The event pays off. Nick Steinbach is the safety coordinator and location manager at Two Rivers Co-op in Pella, IA. He's worked in the industry for 17 years and found he could put what he learned at LIVE 2017 to work immediately.
"The agenda of the event appealed to me," Steinbach says. "Some of the sessions were directly applicable to my job. The one that stood out was led by Dr. John Foltz, chair of the Animal Science Department at The Ohio State University. He presented information about onboarding and I still refer to the notes I took then. Frankly, it was worth the time and investment just to be able to pick his brain after the session."
Steinbach is responsible for new employee training. He said it can be challenging to make training exciting and relevant. Foltz's advice to revisit onboarding with an employee after six months on the job has been helpful.
"Dr. Foltz also talked about the importance of cross training," Steinbach says. "He demonstrated how we may hire someone for a specific position, but it's important not to let them get in a rut. With cross training, you can help employees stay fresh and let them pitch in on other jobs when things get busy."

Trade show complements learning sessions

Fifty-nine exhibitors demonstrated their products and services in 2017.
"Exhibitors told us that programming was top-notch and that it supported perfect opportunities for them to engage with their customers and prospects," says Arlette Sambs, publisher, Feed & Grain. "They're excited to see what LIVE 2019 has in store."
Steinbach says he and Two Rivers benefitted from the trade show.
"I was able to get some pricing and comparisons on work that would help us become compliant with our swing safety gates," he says. "Plus, it was helpful getting to know others in our business."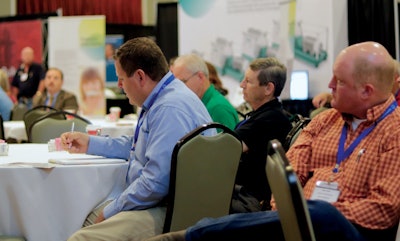 Receptions WITH prizes
LIVE 2019 also offers plenty of time to relax, get acquainted and win cash prizes.
"There are two evening receptions in the trade show where attendees, exhibitors and speakers can mingle over drinks and hors d'oeuvres," Schafer says. "Plus, we'll have drawings every hour for $100 cash. The receptions are great opportunities to form lasting relationships with suppliers, experts and peers."
Steinbach took full advantage of the trade show.
"I used the trade show, breaks and meals to rub elbows with our peers and gain some knowledge from them. It made these times worthwhile."
The trade show will also be open for breakfast and lunch on Wednesday, Jan. 9, and again at breakfast on Thursday morning.

It's all near

Altoona is easy to get to, whether driving or flying. Plus, room rates are attractive at the convention rate of just $119 per night.
"We chose Prairie Meadows based on attendee feedback and for its central location," Schafer says.
"In addition to great meeting facilities, there is plenty of entertainment and great restaurants on site." Schafer and Sambs recommend registering for LIVE 2019 as soon as possible at live.feedandgrain.com.
"Naturally, we'll send reminders soon, but there's no time like the present to sign up," Sambs says.
---
Win $50 by registering now for Feed & Grain LIVE 2019
Feed & Grain LIVE is the premier industry event that features speakers, workshops and social activities hand-picked for you. It takes place Jan. 8-10, 2019, in Altoona, IA.
Be one of the first 50 people to sign up for Feed & Grain LIVE 2019, and you'll be automatically entered into a drawing for a $50 Amazon gift card. Hurry! The contest deadline is Sept. 30. Register now at live.feedandgrain.com.