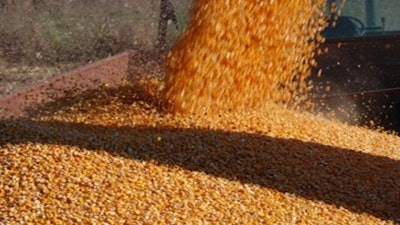 Chinese importers booked their largest U.S. corn purchase in at least 5½ years, the U.S. Department of Agriculture (USDA) said on Friday, a rare sale of the grain in the middle of the U.S.-China trade war.
According to a report at Successful Farming, the USDA, via its daily reporting system, said private exporters sold 300,000 tonnes of the grain for shipment in the 2018/19 marketing year, which ends on Aug. 31.
Concerns about widespread flooding in the central United States, and probable logistical challenges shipping grain from the Farm Belt to export markets, likely triggered the purchases, traders and analysts said.