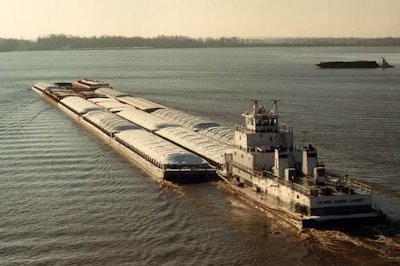 As the Mississippi River levels remain high, barge traffic slows, the impacts on grain trade continue to build, reports Successful Farming.
When you look at the U.S. river system, the Missouri River recently flooded, now the Mississippi River is flooding, leaving the Illinois and the Ohio River as major alternatives.
River elevator locations are looking at switching delivery contracts, letting producers fill contracts at other facilities. But, when a farmer is selling to an elevator along the river, right now, there are not too many options.