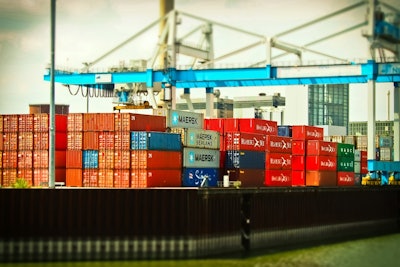 On July 13, Hurricane Barry made landfall onto the Louisiana coast about 160 miles west of New Orleans.
According to the USDA Grain Transportation Report, the storm dissipated to a tropical storm as it headed north through the state, while producing several hours of rain and severe weather.
On July 14, after closing it for a short period, the U.S. Coast Guard reopened the Port of New Orleans to normal conditions.
The anticipated Mississippi River flooding did not occur, and vessels were able to get in and out of New Orleans.
The storm did slow barge operations as only 299 grain barges were unloaded for export, for the week ending July 13.
The number of grain barges being unloaded has been low for most of the summer as barge logistics have been hampered by system wide highwater disruptions.
During a previous major storm, conditions had a greater impact on grain barge movements.
On September 1, 2008, Hurricane Gustav stuck Louisiana, resulting in only 42 grain barges being unloaded during that week.