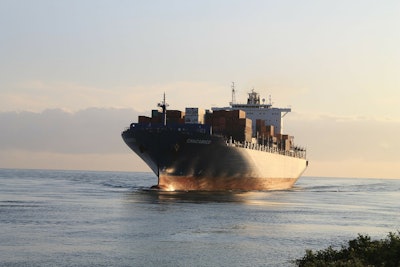 The Razoni, the first ship to depart Ukraine under an U.N.-brokered deal, is looking for another port to unload its grain cargo as the initial Lebanese buyer refused delivery citing a more than five-month delay, Embassy of Ukraine in Lebanon told Reuters on Monday.
The embassy said the buyer in Lebanon refused to accept the cargo due to delays in delivery terms.
"So the shipper is now looking for another consignee to offload his cargo either in Lebanon/Tripoli or any other country/port."
The Razoni left Odesa last week carrying 26,527 tonnes of corn.
Two more ships carrying grain leave Ukraine
Two more grain-carrying ships left Ukraine's Chornomorsk port on Tuesday, Turkey's defense ministry said, bringing the total to leave the country under a safe passage deal to 12.
Reuters reports the Ocean Lion left for South Korea, carrying 64,720 tonnes of corn, while the Rahmi Yagci was carrying 5,300 tonnes of sunflower meal to Istanbul.
Four ships that left Ukraine on Sunday are anchored near Istanbul and will be inspected on Tuesday, the defense ministry statement said.