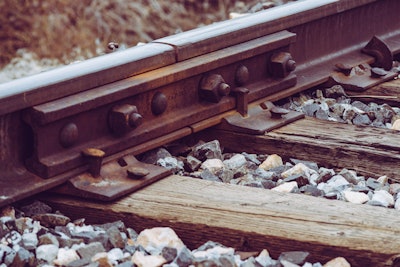 House Transportation and Infrastructure Railroads, Pipelines, and Hazardous Materials Subcommittee Chairman Donald Payne Jr., D-N.J., introduced a bill to reauthorize the federal Surface Transportation Board (STB) and help address insufficient, unreliable freight rail service for the U.S. agricultural value chain.

The most recent STB Reauthorization expired almost two years ago. The Freight Rail Shipping Fair Market Act, introduced in the House August 2, includes several updates that would provide fairer treatment for agricultural shippers.

National Grain and Feed Association supports the bill

The National Grain and Feed Association (NGFA) commended the introduction of the bill on Tuesday and thanked House Transportation and Infrastructure Committee Chairman Peter DeFazio, D-Ore., House Agriculture Chairman David Scott, D-Ga., and House Agriculture Livestock and Foreign Agriculture Subcommittee Chairman Jim Costa, D-Calif., for co-sponsoring the bill.
"NGFA members appreciate Chairman Payne, Chairman DeFazio, Chairman Scott and Chairman Costa for their leadership in responding to severe rail service issues that have caused supply chain disruptions, endangered the delivery of feed to livestock, led to grain processing facilities slowing and shutting down, and negatively impacted U.S. grain exports," NGFA President and CEO Mike Seyfert said.
The Freight Rail Shipping Fair Market Act would bolster the STB's existing authority to regulate railcar use by authorizing shippers to charge railroads demurrage to incentivize them to perform in the same way railroads incentivize their customers.
The bill also would establish specific criteria for the STB to consider when determining whether a railroad is meeting its common carrier obligation to provide rail service.
If the STB determined a carrier was not meeting its common carrier obligation, the bill would empower the STB to prescribe reasonable transit or cycle times or other service standards consistent with the needs and requirements of the shipper making the request.
Specifically, the bill:
Strengthens the board's authority to address rail service emergencies
Requires rail contracts to include service delivery standards and remedies, while leaving details to be privately negotiated between parties
Provides the board with clear direction to resolve common carrier obligation complaints
Creates financial incentives for both railroads and their customers to efficiently move railcars
Supports freight railroad efforts to identify where freight is located on their systems while in transit
Adequately funds the Board to allow for quicker dispute resolution when petitioned
"These policy measures, and several others included in this bill, are necessary to improve rail service for agricultural shippers," Seyfert said.

NGFA asks House lawmakers to support rail shipping bill

NGFA is working with other members of the Agricultural Transportation Working Group (ATWG) to promote approval of the bill.
In a letter to Chairman DeFazio and Ranking Member Sam Graves, R-Mo., in support of the legislation, NGFA and 88 other ATWG members outlined sections of the bill that would foster more competition in the freight rail system.
"The status quo is not working for agricultural shippers and consumers, and we urge the House Transportation and Infrastructure Committee to work together to address this significant supply chain problem," noted NGFA and 88 other members of the Agricultural Transportation Working Group (ATWG) in the July 26 letter to committee leaders.
"With fall harvest approaching, agricultural stakeholders need our partners in freight rail to be successful in delivering adequate and resilient service.
"We endorse the prompt consideration and approval of the [bill] which includes several sensible and necessary policy measures to improve rail service and level the playing field for agricultural shippers."