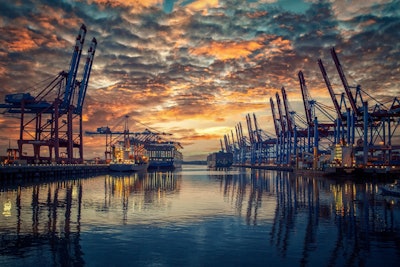 Russia said March 9 that a deal to ensure the safe export of grain from Ukraine's Black Sea ports was only being "half-implemented," raising doubts about whether it would allow an extension of the agreement due to expire March 18, reports Reuters.
Russian Foreign Minister Sergei Lavrov told a news conference that what he called the "two parts" of the deal - ensuring safe exports of Ukrainian grain and removing barriers to Russian exports - were "inextricably linked."
The Black Sea Grain Initiative, signed in July 2022, was designed to alleviate global food shortages by helping to export Ukrainian grain safely during the Russian-Ukraine conflict to the poorest countries in the world.
According to reports, Ukraine's President Volodymyr Zelenskiy and United Nations Secretary-General Antonio Guterres called on March 8 for the extension of a deal with Moscow. Zelenskiy said the Black Sea Grain Initiative was "critically necessary" for the world, and the U.N. chief underlined its importance to global food security and food prices.
Russia wants sanctions lifted
Russia has noted that obstacles to its own agricultural exports need to be removed before it lets the agreement continue.
Russia's agricultural exports have not been explicitly targeted by Western sanctions, but Moscow says blocks on its payments, logistics and insurance industries are a barrier to it being able to export its own grains and fertilizers.
According to reports, Russia has complained that Ukrainian grain exported under the deal is going to wealthy countries.
A recent investigation by the Austrian outlet eXXpress said almost half of the Ukrainian wheat and corn exports to the EU ended up feeding pigs in Spain.
According to eXXpress, only 15% of the exports ended up in the countries at risk of famine, including 167,000 tons in Ethiopia and 65,000 tons in Sudan. Spain, on the other hand, received 2.9 million tons of wheat and corn from Ukraine.
The UN says Ukraine has exported more than 23 million tonnes of corn and wheat under the deal, with primary destinations to China, Spain, Turkey, Italy and the Netherlands.
Related reading
One year later: Grain industry impacts from the Russia-Ukraine war
Black Sea Grain Initiative begins negotiations