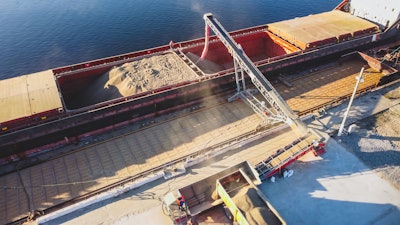 On April 13, Russia said there would be no extension of the UN-brokered Black Sea grain deal beyond May 18 unless the West removed a series of obstacles to the export of Russian grain and fertilizer, Reuters reports.
On Friday, senior Russian diplomat Mikhail Ulyanov told Reuters the West still has time to remove "obstacles" hindering the implementation of the Black Sea grain deal before a deadline on May 18.
After Russia invaded Ukraine in February 2022, Western governments imposed sanctions on the country. While its food and fertilizer exports are not sanctioned, Moscow said restrictions on payments, logistics and insurance are a barrier to its shipments.
The Black Sea Grain Initiative, which allows Ukraine to export grain to world markets by ship despite Russia's blockade of the Black Sea, was extended in March with a 60-day timeframe.
During extension negotiations in March, Russia said it might not agree to extend the deal due to "a lack of progress on normalization of domestic agricultural exports."

At that time, Russia said the deal's renewal in May would depend on certain conditions, including the restoration of access to the SWIFT financial messaging system for Russian state-owned agriculture-focused bank, a resumption of farm machinery supplies, and the unblocking of foreign assets and accounts held by Russian agricultural companies.
Related reading