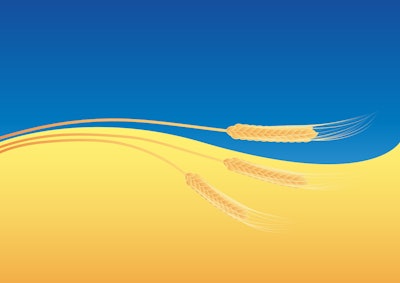 On April 28, the European Commission reached a deal in principle to allow the transit of Ukrainian grain to resume through five European Union countries that had imposed restrictions, reports Reuters.
Bulgaria, Hungary, Poland, Romania and Slovakia cited concerns that grain from Ukraine meant to be exported to other countries had ended up in their local markets, which was pushing down prices for local farmers.
On Twitter, European Commission Vice President Valdis Dombrovskis noted the EU executive had reached "an agreement in principle" with the five "to address concerns of both farmers in neighbouring EU countries and Ukraine."
He said the deal included "safeguard measures" for four products - wheat, maize, rapeseed and sunflower seed.
Ukraine had protested grain import restrictions
In a related report, Ukraine's foreign ministry said on Saturday it had sent notes to the Polish Embassy and EU representative office in Kyiv on Friday expressing disappointment with the situation and saying restrictions on its grain exports via the European trade bloc were "categorically unacceptable."
Foreign ministry spokesperson Oleg Nikolenko said on Saturday in response to a question from Reuters that the notes had been sent before the Commission's announcement.
Low-price Ukrainian grain has been flooding the EU market since the beginning of the Russian invasion into that country. In a letter to the European Commission in late March, several central European countries called for measures to limit market distortions caused by the influx of Ukrainian imports.

Related reading
Black Sea grain deal must be fully implemented, Russia says
Russia threatens grain deal if G-7 export ban proceeds