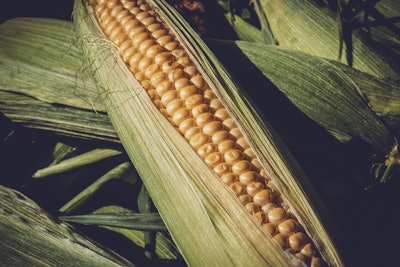 1195798 | PIXABAY.com
On August 25, Canada declared it would participate as a third party in the dispute settlement proceedings between the U.S. and Mexico regarding genetically modified (GM) corn in imported tortillas and dough, citing concerns about Mexico's stance on the matter.
Canada's Trade Minister Mary Ng and Agriculture Minister Lawrence MacAulay said in a statement that the country "shares the concerns" of the U.S. that Mexico is not compliant "with the science and risk analysis obligations" under USMCA's sanitary and phytosanitary (SPS) measures chapter.
"Canada believes that the measures taken by Mexico are not scientifically supported and have the potential to unnecessarily disrupt trade in the North American market," read the statement.
In its notice to join the dispute panel, Canada said it has a strong systemic interest in ensuring the correct interpretation of the SPS obligations of USMCA, namely that SPS measures are based on scientific principles, relevant international standards, guidelines and recommendations, or appropriate risk assessments.
U.S. raises concerns over regulating biotech corn
On August 17, U.S. Trade Representative Katherine Tai initiated a dispute settlement panel under the USMCA in response to certain Mexican measures pertaining to biotech corn. The U.S. has raised concerns over Mexico's regulatory actions that impact the use of biotech corn in various products.
The dispute centers around Mexico's decision to ban the use of biotech corn in tortillas and dough, and the instruction for Mexican government agencies to phase out the use of biotech corn in all human and animal consumption products.
Earlier in the week, Mexico said it would not make any further changes to a decree on genetically modified (GM) corn ahead of the dispute settlement panel.
A series of engagements between U.S., Mexico
The dispute settlement panel announcement follows a series of engagements between the U.S. and Mexico over the biotechnology policies in question. In January, the U.S. formally requested an explanation for Mexico's measures under the USMCA SPS Chapter. Subsequent technical and dispute settlement consultations in March and June failed to yield a resolution.
Throughout these engagements, the U.S. underscored its commitment to science-based approaches and its willingness to explore all options available to enforce its rights under the USMCA if Mexico's policies did not align with these principles.
Agriculture Secretary Tom Vilsack emphasized the importance of science-based decision-making in agricultural biotechnology.
"Mexico's approach to biotechnology is not based on science and runs counter to decades' worth of evidence demonstrating its safety and the rigorous, science-based regulatory review system that ensures it poses no harm to human health and the environment," said Vilsack when the dispute panel was announced August 18.