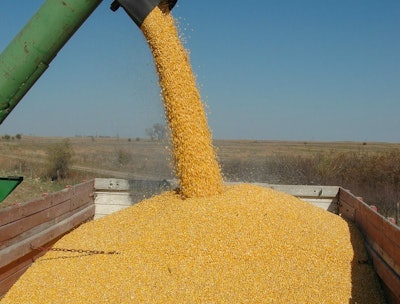 Mexico and the U.S. aim to reach an agreement in January over a pending Mexican ban on imports of genetically modified (GM) corn, the Mexican foreign ministry told Reuters on Friday after officials from the two countries held talks in Washington.
In a statement, the ministry said talks would continue in the meantime as the two sides worked to reach a "mutual understanding" that gives "legal certainty to all parties."
Mexican Foreign Minister Marcelo Ebrard told reporters the two sides were aiming to reach an agreement by the end of January.
Earlier in the month, Mexico offered to extend a deadline to ban genetically modified (GM) corn until 2025 and said it is working on a proposal to overhaul its plan.
Mexican officials have yet to announce formal modifications to the decree.
U.S. threatens legal steps
The proposed ban has been contentious since President Andres Manuel López Obrador announced it in 2020. In November, U.S. Secretary of Agriculture Tom Vilsack threatened the U.S. could consider legal steps under the U.S.-Mexico-Canada (USMCA) trade pact.
Soon after, López Obrador said he was seeking a deal with Washington, which could include extending the transition.
The ban was focused on corn for human consumption, López Obrador said, and that GM yellow corn imports for animal feed would still be allowed, pending a permit by health regulator COFEPRIS.
Corn growers press Biden on Mexican biotech ban
On December 14, the presidents of 23 state corn grower groups, joined by the president of the National Corn Growers Association (NCGA), sent a letter to President Biden calling for him to take additional steps to address the pending decree by Mexico that would block imports of biotech corn.
The letter asked the president to raise the issue during upcoming trade talks and to file a dispute under the United States-Mexico-Canada Agreement if Mexico doesn't act expeditiously to withdraw the decree.
"Corn farmers are right now in the process of making planting decisions for next spring, and any additional uncertainty in the market affects their ability to appropriately respond to multiple market signals," the corn grower leaders said.
"If the decree is not completely withdrawn by the established deadline, we ask that your administration initiate a case under USMCA."

Mexico imports about 17 million metric tons (669,256,000 bushels) of U.S. corn a year and is on track to import even more this year. Over 90% of corn produced in the U.S. is GMO.
Related reading
Corn growers press Biden on Mexican biotech ban