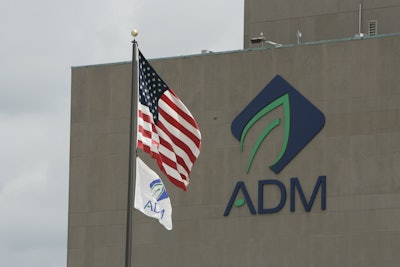 According to a report at the Financial Times, Archer Daniels Midland is parting ways with its top grain-trading executive as it undertakes a second internal realignment in 15 months.
Chicago-based ADM said on Wednesday it would consolidate five business units into four. In a press release, the company announced the creation of a new business unit, Ag Services & Oilseeds, which combines ADM's Origination and Oilseed business operations into a single reporting structure, effective July 1.
The new business unit will be led by Greg Morris, former president of the oilseed division for ADM. According to the Financial Times report, Stefano Rettore, president of the origination division, has decided to leave ADM for personal reasons, the company said.
"ADM's ability to provide value through the entire supply chain – from origination to processing to transportation to ingredients and solutions – is what sets us apart from others in the industry," says Chairman and CEO Juan Luciano. "Bringing the unparalleled strength of our global origination, global trade and destination marketing businesses and our transportation network together with our leadership in oilseeds processing and value-added product mix is a natural evolution. This helps us better integrate the supply and value chains to deliver significant simplification and efficiency to the day-to-day business."
According to Reuters, this latest revamp comes during a particularly challenging period for grain merchants ADM and rivals Bunge Ltd., Cargill Inc. and Louis Dreyfus Co., known as the ABCD quartet that dominates global agricultural commodities trade.
The companies have shifted operations and reorganized management teams as profits have been squeezed by a global grains glut, low crop prices and a prolonged U.S.-China trade war that has stifled global commodities flows, says the Reuters report.