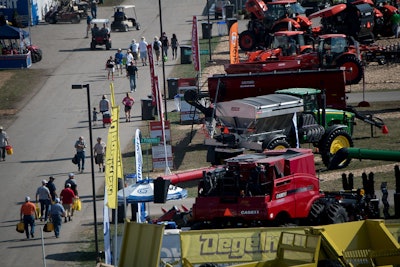 For the first time in its 65-year history, the Farm Progress Show and Husker Harvest Days won't go on. In the best interest of visitors, exhibitors, partners and staff, Farm Progress made the difficult decision to cancel both shows in 2020 due to rapidly changing conditions related to the COVID-19 pandemic.
Show management had confirmed earlier that the two shows would be operated differently with physical distancing a requirement, along with other health and safety changes to the events.
However, one of the key features of both shows is their attraction to visitors from across the country, and across the globe.
"Within days of our commitment to hold both farm shows, more than half the United States saw a significant spike in new cases of COVID-19. We have a multi-generational audience that travels from all across the country and around the world to attend the shows and based on that we felt it better to reconsider the traditional show for 2020 to prioritize the safety of all. Our community's safety is our priority, always," said Matt Jungmann, Events Manager, Farm Progress.