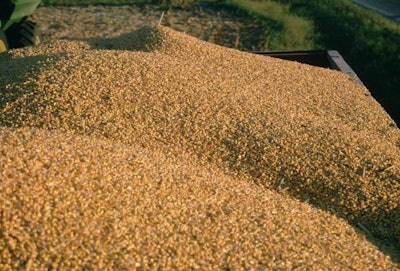 Ukraine's 2020/21 July-June season grain exports remain slow at 719,000 tonnes so far versus around 1.7 million tonnes at the same point a season earlier, the economy ministry said on Friday.
A report at Successful Farming notes the exports have included 370,000 tonnes of corn, 159,000 tonnes of wheat and 186,000 tonnes of barley as of July 17.
The ministry did not clarify whether the exported grain was harvested in 2020 or in 2019.
Ukraine harvested a record 75.1 million tonnes of grain in 2019 but it could decrease output this year due to poor weather.