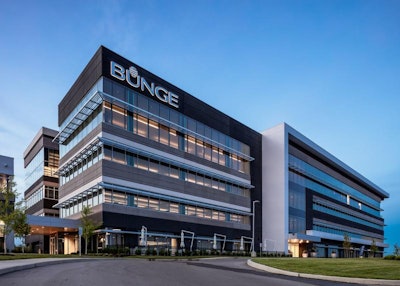 On Wednesday, Bunge Ltd. raised its full-year outlook after its second-quarter profit handily beat Wall Street estimates, sending shares up more than 5% in premarket trading, reports Reuters.
Despite a worsening coronavirus pandemic that has rattled global markets, strong soy processing margins in South America, Europe and Asia and accelerated crop sales by farmers in Brazil and the United States helped lift earnings.
"These results would be strong in any environment, let alone a pandemic," Chief Executive Greg Heckman said in a statement.
Heckman also noted in his statement that Bunge had an outstanding second quarter, with strong performance across all of its core businesses.
"Our execution against committed crush capacity and coordination of trade flows was exceptional," he said. "We realized the benefit from our risk management decisions in the first half of this year and earned new business with our focus on innovation and our collaborative approach with customers. We generated strong cash flow while being disciplined in our approach to capital allocation, and continued to execute on our key priorities."
Q2 GAAP EPS of $3.47 vs. $1.43 in the prior year; $3.88 vs. $1.52 on an adjusted basis
Core Agribusiness and Food & Ingredients businesses generated strong results
Agribusiness earnings improved on excellent execution; results also benefited from ~$380 million of timing differences related to expected Q1 reversals and new mark-to-market gains
Edible Oils performed better than expected
Increasing full-year earnings outlook to reflect better than expected Q2