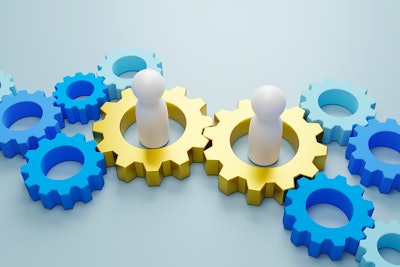 GROWMARK, Inc. is now the sole owner and operator of AgriVisor, a full-service agricultural risk management and marketing services firm.
This comes after GROWMARK purchased Illinois Agricultural Association's ownership interest in AgriVisor on December 30, 2021.
AgriVisor delivers in-depth market analysis and recommendations to more than 1,000 producers across North America. Using extensive relationships with grain elevators, farm insurance brokerages, farm bureaus, ag research firms and other ag advisory firms to stay ahead of industry trends, AgriVisor leverages collective buying power and pricing strategies on crop insurance and other innovative services such as its Crossover Solutions™.
"We continually adapt our services to meet the high demands of marketing, especially in times of volatility, utilizing the latest technology," says GROWMARK Manager of Grain Origination Tim Tresslar
"Under GROWMARK's ownership, we have assembled an industry-leading team of experienced professionals to assist customers with an unsurpassed level of customer service. Despite rapid and sometimes challenging changes in this industry, our advice and recommendations have remained focused on a single objective: to improve the profitability of your farm business."