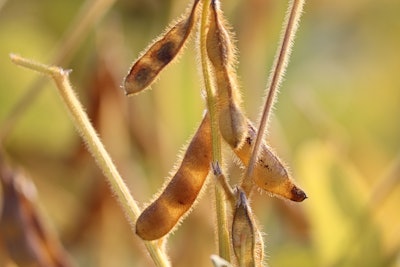 Norfolk Crush, LLC has unveiled plans to invest $375 million to build a new soybean crushing plant near Norfolk, NE.

Nick Bowdish, president and CEO of N Bowdish Company LLC, says the plant will be built in Madison County, pending state and local approvals.
Bowdish says the project is slated to begin in the spring of 2022, with the company hoping for it to become operational in 2024.
Norfolk Crush has selected Fagen, Inc. to be the engineering, procurement and construction (EPC) contractor for the plant.
Once operational, the plant is expected to crush 38.5 million bushels of soybeans/year, or 110,000 bushels/day.
Norfolk Crush will produce 847,000 tons of soybean meal/year (2,420 tons/day) for livestock feed markets, 450 million pounds of crude soybean oil/year (1.28 million pounds/day), and 77,000 tons of pelleted soybean hulls/year (220 tons/day).
The soymeal and soy hulls, which contain highly digestible fiber, will be used in livestock feed rations, the company said.
"This will be the first modern soybean processing facility to begin operations in Nebraska," says Bowdish.
Bowdish says the site of the operation, named Norfolk Crush, LLC, will be 480 acres. He is also in the process of developing Platinum Crush in Buena Vista County, IA.
In addition to the Platinum Crush facility in Iowa, there have been several announcements of new soybean crushing plant projects over the last 12 months:
Ag Processing Inc. (AGP) announced in January that it plans to build a new soybean processing plant near David City, NE, which will have the capacity to process more than 50 million bushels of soybeans/year
In December 2021, CGB Enterprises, Inc. and Minnesota Soybean Processors (MnSP) announced a joint venture for the construction of a soybean processing plant near Casselton, ND, that is expected to crush 42.5 million bushels of soybeans the first year
Last August, ADM said it would build a $350 million crush and refining complex with the capacity to process 150,000 bushels of soybeans/day in Spiritwood, ND