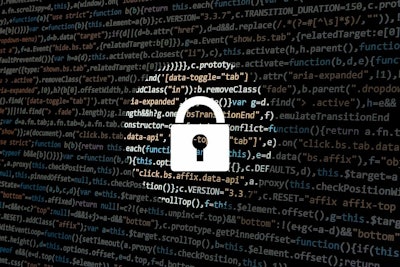 Jay Humphrey, director of Information Technology, is scheduled to speak at the Oklahoma Agricultural Cooperative Council (OACC), CEO & Board Retreat, on July 26 at 11:00 a.m. (Central Time) at Margaritaville Lake Resort-Lake of the Ozarks, Osage Beach, MO.
The focus of the AgTrax-sponsored retreat will be on "navigating changes in the cooperative business model, governance and agriculture in general."
The topic of Humphrey's presentation will be on Cybersecurity and the threat to Cooperatives, which is both timely and relevant as the cyber division of the FBI released in April 20, 2022, that agricultural cooperatives should be on high alert, and taking all possible precautions to safeguard their operations against cyberattacks.
Recent attacks against grain cooperatives

Together, the FBI, the Cybersecurity and Infrastructure Security Agency (CISA) and the National Security Agency (NSA) have seen ransomware incidents against 14 of 16 critical infrastructure sectors in the U.S., including food and agriculture, the defense industry, emergency services, government facilities, and information technology sectors.
Two of the most recent attacks against the food and agriculture sector, one in February 2022 and one in March 2022, directly targeted feed mills and grain processors:
In February 2022, a company providing feed milling and other agricultural services reported two instances in which an unauthorized actor gained access to some of its systems and may have attempted to initiate a ransomware attack. The attempts were detected and stopped before encryption occurred.
In March 2022, a multi-state grain company suffered a Lockbit 2.0 ransomware attack. In addition to grain processing, the company provides seed, fertilizer, and logistics services, which are critical during the spring planting season.