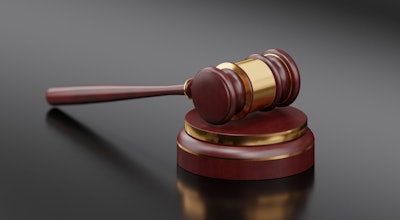 The former leader of a Mississippi grain storage and processing company has been indicted on federal and state charges, more than a year after the company filed for bankruptcy, according to an AP report.

John R. Coleman, 46, of Greenwood, Mississippi, the former CEO of Express Grain Terminals, LLC was charged with five counts of making false representations to defraud government and one count of false pretenses, said U.S. Attorney Clay Joyner and Mississippi Attorney General Lynn Fitch in a statement.
A federal grand jury indicted Coleman on charges of defrauding farmers, banks and the Mississippi Department of Agriculture.
According to the Greenwood Commonwealth, Coleman was arrested Tuesday morning by agents with the state Attorney General's Office and brought to the Leflore County Jail, where he immediately posted bond and was released.
If convicted on the federal charges, Coleman would face up to 180 years in prison.
Details of the case
Federal court documents say that from June 2018 to October 2022, Coleman altered Express Grain's audited financial statements to receive a state warehouse license and lied about the amount of debt he owed on corn, wheat, soybeans or other crops held at the facility.
The federal indictment said farmers delivered grain to Express Grain throughout the 2021 harvest season but did not receive payment.
The indictment said Express Grain sent an email to customers on September 28, 2021 - approved by Coleman - stating the company was in good financial shape.
The next day, Express Grain filed for Chapter 11 bankruptcy. At the time, Express Grain owed $70 million in outstanding loans to UMB Bank in Kansas City, Missouri.
Farmer class action lawsuit in November 2021
In November 2021, a group of Mississippi Delta farmers sued UMB Bank in federal court after the bank seized their fall harvests as collateral from Express Grain.

At the time, the Clarion Ledger reported the farmers, in a class action lawsuit, claimed UMB Bank knew Express Grain was teetering on financial collapse and propped the company up through the fall soybean and corn harvest until it could fill its silos at the end of September.
Once the silos were full, the bank called the approximately $70 million in loans owed by Express Grain, forcing it to offer up the harvested grain as collateral, according to the complaint filed November 8 in U.S. District Court.
The suit was settled earlier this year, with participating farmers claiming a share of $9 million.